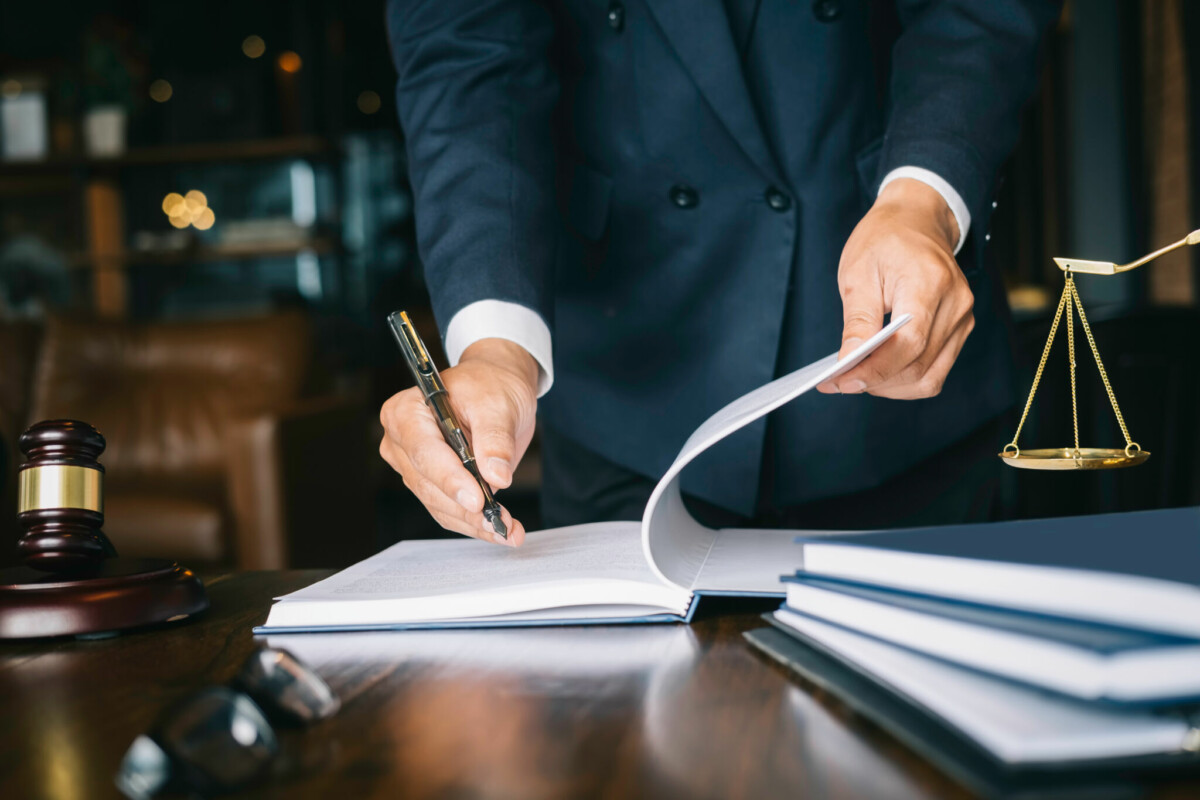 01 Mar

What Are The Legal Services That Car Accident Attorneys Do?

Car accident attorneys provide a unique and invaluable service that extends far beyond the courtroom. Those involved in car accidents, whether they are claimants or defendants, can benefit from an experienced car accident lawyer in Los Angeles.

From filing documents to taking depositions and negotiating settlements, these professionals can ensure that all aspects of your case are dealt with and know what steps to take to provide the best outcome possible. They have expertise in dealing with insurance companies ensuring that claimants receive the compensation they deserve for medical expenses, pain, suffering, lost wages due to missed work, and property damage. In addition, a car accident lawyer can help you provide the legal aid for individuals affected by a crash.
Car Accident
Under California law, car accident victims in a car accident case are entitled to compensation for the damages they suffer. If a driver was at fault for the collision, then that person can be held liable for any resulting injuries by another party involved.
It is important to remember that an insurance company has teams of lawyers whose job is to minimize your claim. This is why working with an auto accident lawyer who understands California laws and procedures can be valuable as they will ensure you receive all the financial support you need after suffering a car accident-related injury.
Here are the lists of common damages that you can get from a car accident:
Physical Injury – Victims of car accidents can suffer catastrophic injuries, such as broken bones, spinal cord damage, traumatic brain injuries, paralysis, permanent disability, and wrongful death. These are the common car accident injuries.
Emotional Trauma – Even if you do not suffer any pain and suffering, the emotional distress of being involved in a car accident can be long-lasting. You may experience anxiety, depression, and PTSD due to your accident.
Property Damage – property damage caused by an auto accident is often extensive and expensive. Repairing extensive vehicle damage and other related costs are all compensable within a claim for damages.
Lost Wages – If you cannot work due to physical injuries or emotional trauma. You may be able to seek compensation for the wages you've lost as a result of the accident. 
What Will My Car Accident Lawyer Do?
If you hire a car accident lawyer in Los Angeles, they will work to ensure your case is handled and that you are not taken advantage of. Los Angeles car accident attorneys may take the following steps:
Conduct an in-depth investigation into the circumstances of your accident. This includes gathering evidence, such as witness statements, photographs, and videos.
Obtain necessary medical records and reports to document the extent of your injuries.
Negotiate with insurance companies on your behalf to maximize your compensation.
File a lawsuit against negligent parties who caused your car accident if necessary.
Represent you in court proceedings or settlement conferences.
Car accident lawyers in Los Angeles can help you navigate this complex process, so don't hesitate to reach out to a law firm and get legal support.
Lawyers Will Investigate and Obtain Necessary Evidence of Damages


Regarding car accidents, Southern California personal injury attorneys are no strangers to the process of obtaining and proving evidence related to an accident's cause and effect. A personal injury attorney can locate potential witnesses. They may have seen how a crash happened and gathered physical evidence such as dash cam footage or photos of the scene. They also work with experts in accident reconstruction and investigate who may be able to provide testimony of whether a party's negligent behavior caused the incident. With enough evidence, your attorney can build a strong negligence case and get the most compensation you deserve for the damages suffered in a car accident. 
What Are The Common Reasons Why Auto Claims Are Denied
The following are some of the most common reasons why car accident claims are denied:
Failure to meet filing deadlines 
To receive compensation, accident victims must submit their claims within a certain period of time.
Insufficient evidence 
To prove negligence, accident victims must provide sufficient evidence to demonstrate that another party was at fault for their accident. If this is not done, then the insurance company may deny your claim.
Not following medical advice 
If accident victims fail to follow the medical advice of their treating doctors, then the insurance company may claim that accident victims are not taking enough steps to mitigate their damages.
Pre-existing conditions
Insurance companies may also try to deny accident claims if accident victims have pre-existing health conditions, such as back or neck problems.
If you're looking for accident lawyers in Los Angeles, make sure they have experience with car accident claims and understand the common reasons why auto accident claims are denied.
Car Accident Cases
The worst part is that car accidents often lead to personal injury or property damage, resulting in financial losses. Here are the lists of car accidents in California cases:
Hit-and-run car accident cases

Rear-end car accident cases

Side/front car crash accidents

Drunk driving car accidents

Distracted driving car accidents

The Right Lawyer Can Help To Get The Best Outcome For Your Claim 
Looking for a car accident lawyer in Los Angeles? Fernald & Zaffos is a personal injury law firm in Los Angeles, California. Our attorneys have extensive experience representing clients in car accident cases. And are well-equipped to help you get the best possible outcome for your case.
We understand that this is a stressful time, and we strive to make the process as smooth and convenient for you as possible!
Related Topics About Personal Injury:
Personal Injury: Lawsuit Guide
Most Common Types of Personal Injury Cases
Personal Injury Lawyer: What Legal Help Can You Get?
Personal Injury Attorneys: 5 Things You Need to Know About
5 Questions to Ask Your Potential Personal Injury Lawyer
Automobile Accident: Obtained favorable settlement of wheel off lawsuit
You Might Also Like:
Hiring A Lawyer vs. Hiring A Real Estate Agent
The Impact of California AB 5 Law on Truck Drivers
Guide When Hiring an Employment Law Attorney
Labour Law: Most Common Violations in California
How to Deal with Wrongful Termination
The New Business Owner's Guide to Employment Law
Law Basics: What Is a Civil Litigation?