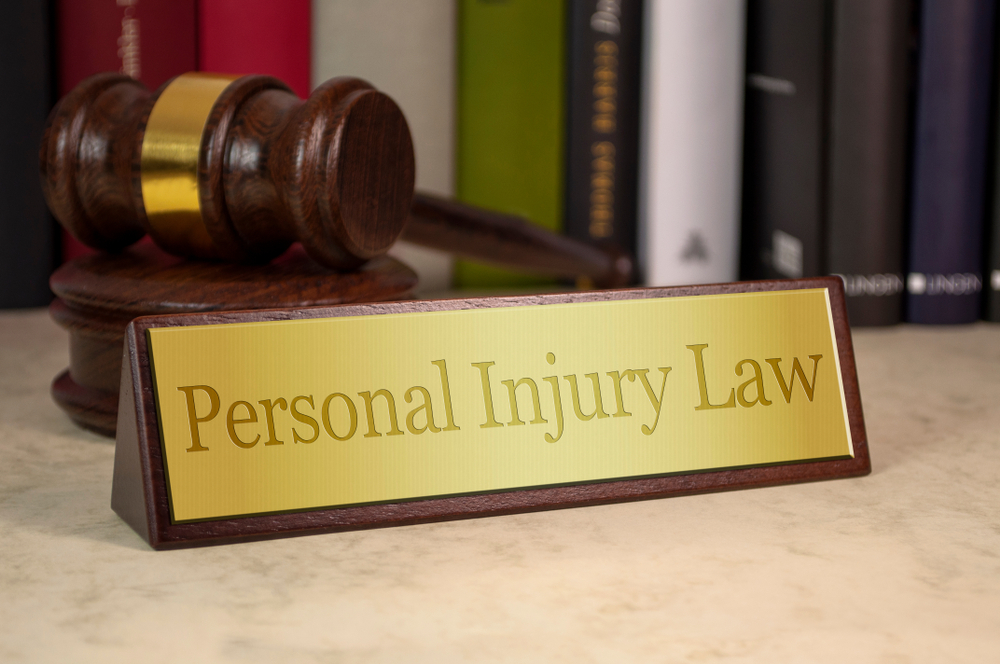 10 Nov

A Personal Injury Attorney Will Help You to Recover Damages

Should you seek out a personal injury attorney? Will this cost a lot of money? How do you even know if you have a case?

When you suffer a personal injury, the aftermath can be overwhelming. Not only do you have to deal with medical bills and physical pain, but you may also face lost wages and long-term disabilities. Seek a personal injury law attorney to help navigate these complicated circumstances and fight for your right to compensation. They can gather evidence, calculate damages, negotiate with insurance companies, and ultimately work towards securing a settlement for your injuries and related expenses.

Don't try to handle it alone – a personal injury attorney will be a valuable asset on your road to recovery. It's important to choose an experienced lawyer who specializes in cases like yours, as they will have the best chance at securing the maximum compensation for your losses. Don't wait – seek legal help as soon as possible after suffering a personal injury. Your future self will thank you.
Personal Injury Attorney Can Help To Recover Compensation
Searching for a lawyer for a car accident? Your personal injury attorney will work with you to investigate the accident, gather evidence, and calculate the full extent of your damages. They will then negotiate with insurance companies on your behalf to try to reach a fair settlement. 
No one wants to go through the hassle of a lawsuit, but sometimes it's necessary to get the compensation you need and deserve. Contact Fernald & Zaffos personal injury attorneys today to discuss your case.
Damages That You Can Recover In A Personal Injury Lawsuit


If you have been injured due to someone else's negligence, it is important to understand the damages that you may be entitled to recover in a personal injury lawsuit.
Many different types of damages can be recovered in a personal injury lawsuit. These include:
Medical expenses: All past and future medical costs related to the injuries suffered in the accident can be recovered in a personal injury lawsuit. This can include hospital bills, doctor's visits, prescription costs, physical therapy, and more. 

Lost wages: If you are unable to work because of your injuries, you can recover lost wages in a personal injury lawsuit. This includes both the wages you would have earned if you had not been injured and any future lost earnings if your injuries prevent you from returning to work or from working at the same level as before.

Pain and suffering: You can recover damages for the physical and emotional pain and suffering caused by your injuries in a personal injury lawsuit. This includes both the pain and suffering you have experienced in the past and any future pain and suffering you are likely to experience as a result of your injuries.

Property damage: Property damage is one of the most common types of damages sought in a personal injury lawsuit.  

Punitive damages: These damages are designed to punish the wrongdoer and deter others from engaging in similar behavior. 
Each case is different, so the available damages will depend on the individual circumstances. At Fernald & Zaffos, our accident attorneys have extensive experience helping clients receive compensation for their medical expenses, lost wages, pain, suffering, and any property damage they may have incurred.
Personal Injury Attorneys Perform Strategic Approach For Your Legal Rights
When faced with a personal injury, many people may think about reaching out to a personal injury law firm as a last resort. However, having an experienced personal injury attorney by your side can make all the difference in getting the compensation you deserve. 
They will analyze your case and develop a strategic approach that considers all of your legal rights and options. From negotiating with insurance companies to going to court, they will be your advocate every step of the way. In addition, they have the resources and knowledge necessary to accurately calculate damages, such as lost income or medical expenses. 
If you need a car accident lawyer, don't try to navigate the legal system alone – seek the help of a personal injury attorney to protect your rights and get fair compensation for your injuries.
How To Choose A Personal Injury Attorney
The process can be overwhelming, and you may not even know where to begin. So, when choosing a personal injury attorney, it's important to consider several factors.
Here are a few tips to help you choose the right personal injury attorney:
Do your research.
When looking for a personal injury lawyer, it is important to thoroughly research your options. This will ensure that you find a lawyer who not only has experience with your specific type of injury case but also shares your goals and communication style. It is also essential to keep an eye out for red flags during your research, such as a history of disciplinary actions or excessive fees. Don't be afraid to ask potential lawyers about their qualifications and track record before making a decision. Taking the time to do careful research can make all the difference in achieving a successful resolution of your case.
Consider experience.
Experience is important because it means the lawyer has handled similar cases in the past and knows what to expect. It also shows that the lawyer has a good track record of success. 
Look for someone you're comfortable with.
When choosing a personal injury lawyer to represent you, it is important to find someone who you feel comfortable with. Your lawyer will likely be handling sensitive and emotionally charged information about your case, and you need to trust that they will handle it with the utmost care and discretion. Moreover, your lawyer needs to understand your specific needs and goals in order to effectively advocate for you. A personal injury case can often be a lengthy process, so finding a lawyer who you are able to communicate openly and effortlessly with is key.
Get a free consultation.
When dealing with a personal injury, the last thing you want to worry about is finding the right lawyer to handle your case. That's why it is crucial to take advantage of free consultations offered by many law firms. During a consultation, you can discuss the details of your case and get a better understanding of how the potential lawyer will approach it. 
Make sure you're comfortable with the fee arrangement.
When searching for a personal injury lawyer, it is important to fully understand the fee arrangement. Some lawyers work on a contingency basis, where they will only receive a payment if they successfully win the case. Others charge an hourly rate or a flat fee. It is crucial to discuss fees with your potential lawyer and ensure that you are both on the same page before proceeding. Not only does this prevent any surprises or misunderstandings down the line, but it can also be indicative of the lawyer's dedication and level of communication throughout the case.
Talk To A Personal Injury Lawyer Now About Your Case
It is important to act quickly and speak with firm lawyers about your options. They can help determine if you have a valid case and guide you through the legal process in pursuit of compensation for expenses such as medical bills, lost wages, and pain and suffering. 
Remember, every day that goes by is one less chance for your case to be successful. 
When you need a top-rated personal injury lawyer, there's no better choice than Fernald & Zaffos. Reach them today, and they will take care of all your needs!


Related Topics About Personal Injury:
Personal Injury Lawyer: What Legal Help Can You Get?
Personal Injury Attorneys: 5 Things You Need to Know About
5 Questions to Ask Your Potential Personal Injury Lawyer
Automobile Accident: Obtained favorable settlement of wheel off lawsuit
You Might Also Like:
Hiring A Lawyer vs. Hiring A Real Estate Agent
The Impact of California AB 5 Law on Truck Drivers
Guide When Hiring an Employment Law Attorney
Labour Law: Most Common Violations in California
How to Deal with Wrongful Termination
The New Business Owner's Guide to Employment Law
Law Basics: What Is a Civil Litigation?