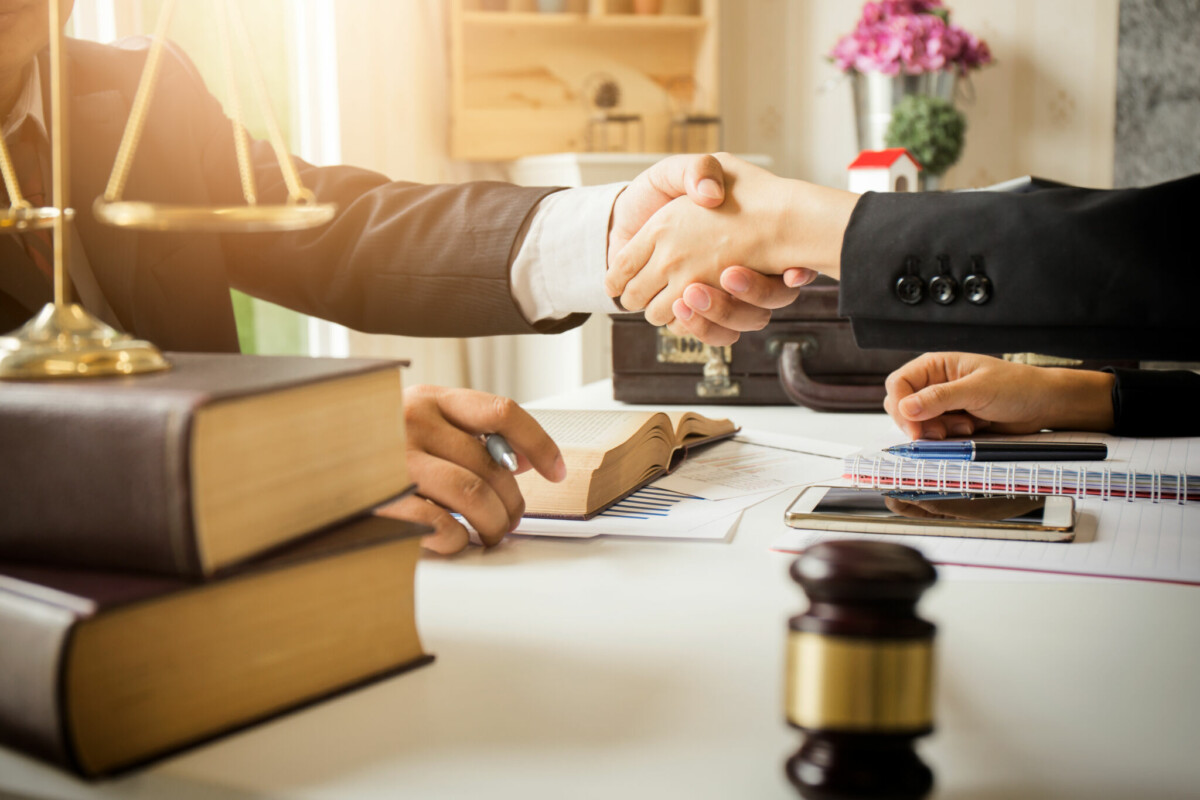 26 Sep

Hiring A Lawyer vs. Hiring A Real Estate Agent

Real estate transactions require careful planning. After all, it isn't every day that you buy or sell something as valuable as property, so you shouldn't rush into any decision. When in doubt, hiring a professional who can help you is always recommended. But you might hear conflicting opinions about who the right person is, with some hiring an agent and others hiring a lawyer.

Real estate agents and lawyers can similarly represent clients in the home buying process. You don't necessarily need to choose one over the other as you can hire both. However, it's essential to understand the difference between the two as this can affect how your transaction pans out. 
The Role of a Real Estate Agent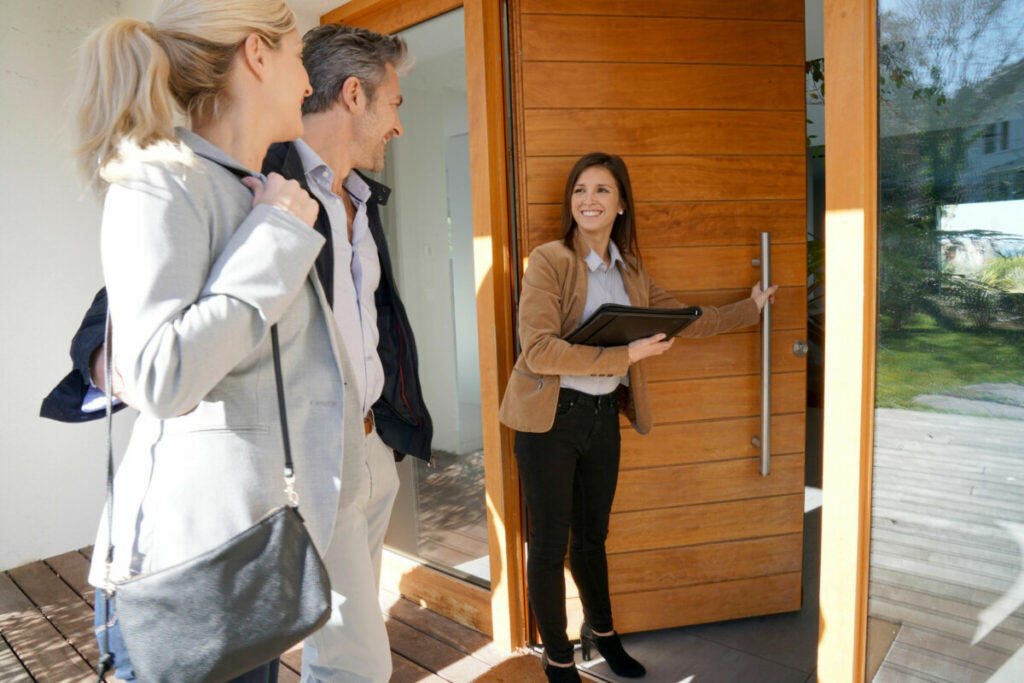 A real estate agent may represent homebuyers or home sellers in a transaction. If you're buying property, your agent will:
Educate you on local market trends and prices

Search listings to canvass potential properties

Set up appointments and tours that match your schedule

Negotiate the contract price and terms 

Review and handle all paperwork
Reasons to Hire an Attorney When Buying a Property
While real estate agents seem to already cover the majority of the home buying process, there's one area they can't help you with—the legal landscape. Only real estate attorneys are licensed to provide legal advice, making them critical players in the transaction. Essentially, attorneys can also do everything an agent does, but with the addition of handling legal matters.
Given this distinction, here are reasons to consider hiring an attorney when buying property:
Comply with Real Estate Laws
The biggest reason to hire an attorney is to ensure you comply with your state's real estate laws. This isn't something that an agent can help you with, so it makes a difference to have a lawyer educate you about the laws.
Real estate lawyers can review transactions in detail to check for possible legal red flags that aren't always so visible. For example, some properties may have liens, which sellers need to clear before pushing through with the sale. Or in other cases, lawyers may find that the seller isn't the true owner of a property, which may lead to lawsuits later on.
Purchase Problematic Properties
It's always recommended to hire a lawyer when dealing with more complex property purchases. Specifically, if you're buying a property with structural issues or located in a flood-prone area, it'll be best to get legal advice from an expert. This way, you can have a smooth and hassle-free transaction.
Resolve Contract Disputes
If you ever get involved in contract disputes during the sale, your lawyer will help you resolve them. They'll review the relevant documents and communicate your side to the other party to ensure your message is relayed. Should the problem lead to a lawsuit, they'll also represent your interests and work to win your case.
How a Realtor is Paid 
Real estate agents or realtors usually charge a commission fee based on the property's final price. Rates differ based on your agent and location, but the average is 5-6% of the sale price, which is split between the buyer's and seller's agent. Generally, the standard practice is for sellers to pay the commission at closing, but sellers often factor this fee into the sale price. So technically, you're shouldering the cost as the buyer—although indirectly.  
How Real Estate Lawyers are Paid
Real estate lawyer fees can also vary significantly based on the lawyer's reputation and the case's complexity. However, the fee structure will usually be one of the following:
Hourly rate:

Most attorneys charge an hourly rate, which can often reach a few hundred dollars per hour. This is usually suitable for cases where it's difficult to estimate the exact workload upfront. 

Fixed-rate

: Other attorneys charge a flat fee for their legal services, making it easier to calculate costs before getting started. This is best for more straightforward cases, such as a title search or home closing. 
Ideally, your lawyer should be transparent about costs from the beginning. But some may still surprise you with hidden fees, so it's essential to research thoroughly before hiring anyone. Make sure you clarify costs in your initial consultation to ensure you don't exceed the budget and prevent misunderstandings. 
Should You Hire a Real Estate Agent or an Attorney?
Real estate agents and attorneys equally contribute to the homebuying process. They have different skills and expertise, so it's difficult to pinpoint who you should hire. 
Hiring an attorney gives you the peace of mind that you won't encounter any legal problems in your purchase. Given their extensive knowledge of real estate laws, they'll make sure you follow all requirements and steer clear of any red flags.
While lawyers can also help you search listings to find properties, they might not be as well-versed with local neighborhoods. This is the main strength of real estate agents as they know the area inside and out and keep up with the latest trends. They also have many connections in the industry, which can come in handy for inspections and repairs. 
Ultimately, the right person to hire depends on your needs. As mentioned, it's not necessarily an either-or choice as you can employ both. But whatever the case, remember that real estate agents cannot provide you with legal advice.
Consult with a Qualified Real Estate Lawyer for Expert Advice 
If you're unfamiliar with the legalities of a real estate transaction, hiring an attorney is best to avoid legal issues and get proper guidance in the process. Fernald & Zaffos is a top law firm with over 50 years of combined experience handling different types of cases. If you need to find a lawyer to assist you in buying a property, don't hesitate to call us at 323-716-0463.
You Might Also Like:
Real Estate Attorney: Why You Need to Hire One?
8 Important Things That A Real Estate Lawyer Is Handling
Real Estate Attorney: Why Do You Need One When Buying Property?
Tips and Tricks on How to Hire the Best Real Estate Lawyer
Important Real Estate Attorney Lingo to Know Before You Buy
7 Impressive Benefits of Working With Real Estate Attorneys