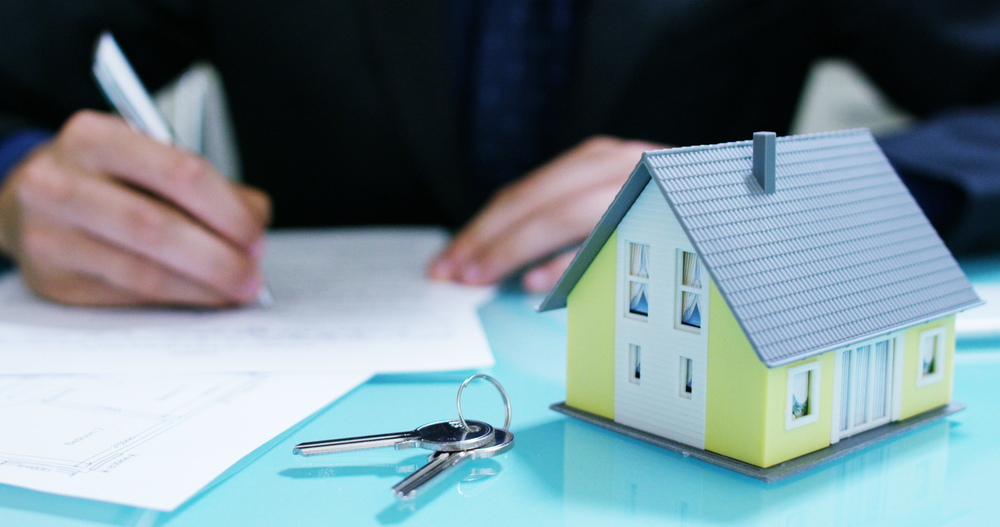 27 Jan

Tips and Tricks on How to Hire the Best Real Estate Lawyer

Are you in the process of buying your selling your property? Most parties find themselves overwhelmed by the sea of paperwork and documentation that the process entails. That's why it's essential to hire the best real estate lawyer possible.

Doing so can help you ensure that you've found an ideal situation for yourself and your family. Real estate attorneys in Los Angeles can help you prepare or interpret the documents and contracts related to the sale.

Be sure to read below for the best tips and tricks to finding the top real estate lawyer in the city of Los Angeles.
1. Fixate on Experience

When it comes to preparing or reviewing legal real estate documents/contracts, an attorney's experience is of the utmost importance. Without it, the lawyer won't know what details and terms to include or look for in the fine print.
Many people make the mistake of hiring a lawyer that specializes in an entirely different field of law. Perhaps you're considering hiring a friend or family member who's a lawyer. That decision could sabotage the entire process.
Instead, you need to hire someone that has years of experience in real estate law. Someone that has drawn up and read through hundreds of contracts and knows what to look out for.
For example, perhaps you're a buyer who is worried that the seller has failed to disclose essential defects on the property. If so, your real estate lawyer can help you address those issues and hold the other party accountable for transparency.
One of the reasons that experience is most valuable is because it helps you and your lawyer approach any potential setbacks. If they've been through certain obstacles before, they can be proactive and help you avoid the dilemma entirely.
Several conflicts can happen, such as failure to disclose, arguments over deposits, or inaccurate information on the contract, which can lead to a dispute. A real estate attorney can give you protection from them all.
2. Ask Them Questions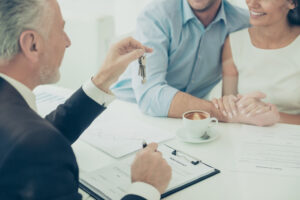 Any lawyer can make themselves sound like the top real estate lawyer in Los Angeles, but few can prove it. If they're as talented as they say, they'll have no problem answering the questions that you have for them.
While you may find this tedious, it's an integral part of the process. It will give you more confidence in the lawyer that you hire to represent you. Here are a few questions to ask any real estate attorney you hire:
How long have you been practicing real estate law?
What qualifications do you have?
How many real estate contracts have you reviewed/constructed? (most lawyers have a general idea)
What legal fees are included in your service?
How involved are you in the documentation? (more on this in a bit)
Have you worked with clients in a similar situation to mine?
What potential obstacles do you see with my situation? How can you help me avoid them?
Would you recommend I have an attorney for the situation I'm in?
3. Search for an Involved Attorney
As peculiar as this may seem, you must hire a real estate attorney who is actively involved in the cases they take on. You'd be surprised how small a role some lawyers play in their client's cases.
Imagine the horror of paying lawyer fees for an experienced attorney, only to find out that another member of the firm drew up your real estate agreement.
As mentioned earlier, be sure to ask any Los Angeles real estate attorney you speak with about their involvement. Do they delegate specific tasks to other members of their firm? If so, request that they provide details.
There isn't a right or wrong answer here. It's all about what you're comfortable with as the client. Generally speaking, you want to find an active and productive real estate attorney to represent you.
4. Focus on Your Chemistry with Them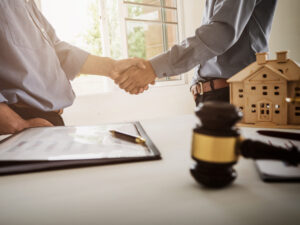 Today you might be interested in buying property. Only a few years from now, you might be interested in selling that same house.
If you're selling your home, you'll also want a real estate lawyer to oversee the process for the next property you purchase. Either way, it's wise to find a real estate attorney that you can grow a business relationship.
For that reason, it's essential to factor in your chemistry with them. Did you hit it off with them right away? Are you confident in their abilities? Do they seem like they genuinely have your best interests in mind?
5. Find One in the Early Stages of the Process
When it comes to finding and hiring the best real estate lawyer in Los Angeles, you will want to be proactive rather than reactive. That's why it's best to find an attorney early on in the process.
That way, they can help you with any upcoming hurdles. Maybe it's a boundary dispute. Perhaps you're considering leasing out your property to tenants. In any case, you'll want a real estate lawyer to help you gear up for those endeavors.
Tell the real estate attorney of your intentions and ask for their feedback. They can help you ensure that the process goes as smoothly as possible.
Hire the Best Real Estate Lawyer in Los Angeles
If you're searching for the best real estate lawyer in Los Angeles, contact the Fernald & Zaffos team today.
Be sure to also read this article for more information on the seven impressive benefits of working with real estate lawyers.
For additional inquiries, please be sure to reach out via our contact us page, and we will be happy to assist you further.