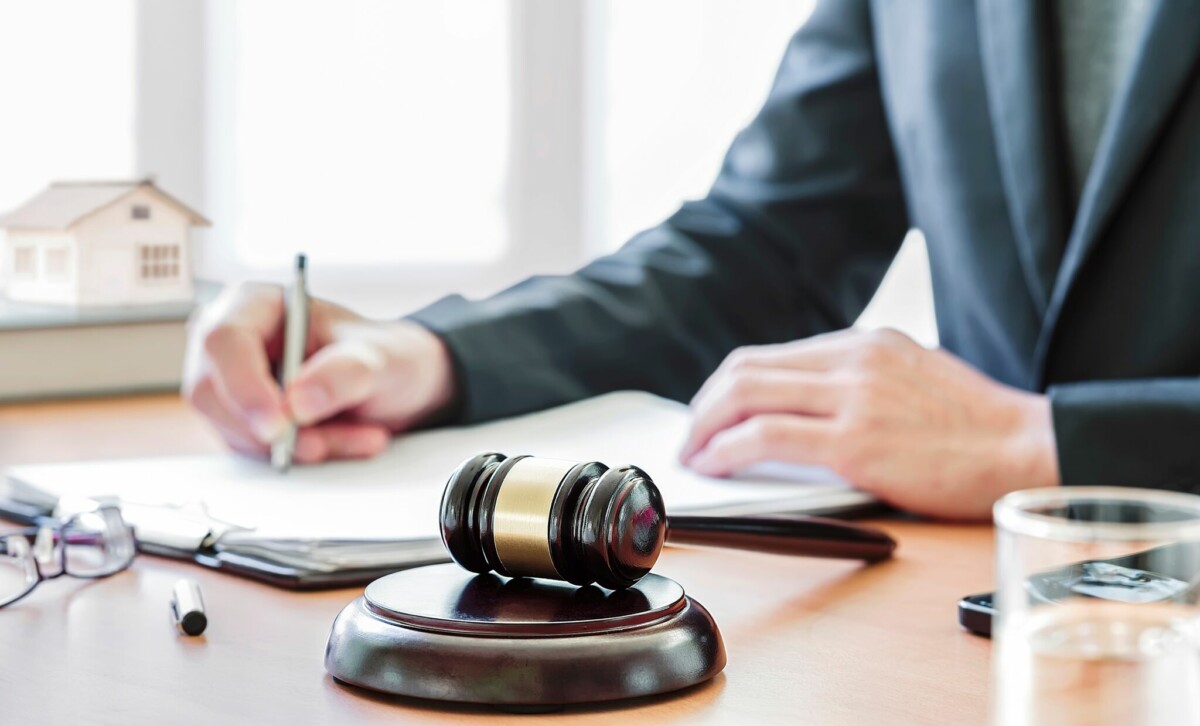 25 Aug

8 Important Things That A Real Estate Lawyer Is Handling

Real property transactions inherently come with risks, so it's important to take proper precautions every step of the way. If you aren't familiar with the process, a real estate lawyer will be able to guide you and oversee the legal procedures to ensure you adhere to state laws. 

So, what is a real estate lawyer, and what does a real estate attorney do? Contrary to most assumptions, real estate lawyers are diverse professionals capable of handling various transactions or issues. While you might be familiar with their involvement in the closing process, this only covers a small part of what they can do. Get to know more about the important things a real estate lawyer handles below.
Contract and Agreements


One of the most common things a real estate attorney handles is contracts and agreements. Real estate transactions generally consist of paperwork at every stage, so it's essential to work with someone who understands these requirements thoroughly. A real estate lawyer has adequate knowledge in this field, so they'll help you prepare documents and review contracts before signing. 
Examples of legal documents in real estate include mortgage contracts, purchase agreements, and lease contracts. Whatever the case, working with a lawyer assures you that you have the proper documents.
Different Kinds of Property Taxes
Real estate lawyers are also well-versed with different property taxes, such as estate tax, capital gains tax, and rental income tax. Whether you're buying, selling, or leasing real estate, you'll be dealing with some taxes. If you aren't sure about how it works on your case, you can consult with an attorney. They'll help you estimate your taxes to ensure you file the proper documents and pay the correct amount regularly.
Real Estate Property Deeds
A real estate attorney can prepare and review the property deed during real estate transactions involving the transfer of ownership. While it's possible to do this yourself, hiring a lawyer is always recommended to ensure your deed follows specific state requirements.
In most cases, real estate deeds should contain specific information and clauses to make them valid and binding. The last thing you want is to miss out on these details, so having a lawyer draft the deed prevents this from happening. Additionally, if any problems arise later, your lawyer will help you handle and resolve the conflict. 
Landlord and Tenant Disputes and Issues
Real estate lawyers also work on cases related to landlord and tenant disputes, which may take many forms from either party. For example, a landlord may be dealing with non-payment of rent or violation of lease terms. Conversely, a tenant may face safety issues or even a wrongful eviction.
If you run into these issues or something similar, you can seek help from an attorney for real estate. They'll inform you of your legal rights and review your lease agreement to determine the possible resolution, ensuring that you get the best outcome while complying with the law.
Property Titles
Another common area that real estate attorneys handle is property titles. Specifically, they do the following:
Conduct title searches

. Real estate lawyers conduct title searches to confirm the legal owner of a property and check for potential claims or liens. A closing attorney will usually do this to verify if the seller is the true owner. If defects are found with the title, they'll work with the relevant parties to resolve the issues before closing the sale.

Provide title insurance

. Title insurance protects buyers and mortgage lenders from possible losses and damages from title issues. If you're working with a lawyer for your transaction, they'll also coordinate the issuance of your policy before closing. Then, if you ever need to make a claim with your insurance company, you can also seek legal help from your lawyer.
Property Boundary Disputes
Property boundary disputes happen so frequently in different neighborhoods. In general, boundaries are crucial in real estate since they signify what part of the land or property you own. But boundary lines aren't always so clear-cut, resulting in confusion and uncertainty among property owners. 
Given the tricky boundary rules and confusing property laws in California, real estate lawyers often step in to handle disputes. Sometimes, resolving the issue may just be a matter of reviewing the deeds to determine what specific area each party owns. But other times, both parties deeds may reflect ownership of the same area, so it'll be best to hire a lawyer to settle the case.
Asset Protection
Regardless of its purpose, real estate is one of the most valuable assets you can own—but it's not immune to risks. For example, if you hold property under your name or jointly with another person, you may lose the asset if damages are awarded in a lawsuit. So to remedy this, real estate lawyers aid clients in asset protection planning. 
Documentation
Similar to how they handle contracts and agreements, real estate attorneys are familiar with creating all types of documents involved in different transactions. In any case, documentation is always important in real estate—even if it isn't required—since it helps protect your interests, especially if problems arise later. So with the help of a lawyer, you'll be able to put all terms into writing to enforce your agreement with the other party.
Contact Fernald & Zaffos to Consult
Real estate attorneys handle a wide range of important matters related to real property. So regardless of your needs and transaction, you can rest assured that a lawyer will help you work through the necessary documents and requirements. If you're looking for a top real estate lawyer to assist you, Fernald & Zaffos is ready to help. Contact us today at 323-827-8258 to consult with our team.
You Might Also Like:
Real Estate Attorney: Why Do You Need One When Buying Property?
Amendments to California Real Estate Laws for 2020 and 2021
Tips and Tricks on How to Hire the Best Real Estate Lawyer
Important Real Estate Attorney Lingo to Know Before You Buy
7 Impressive Benefits of Working With Real Estate Attorneys