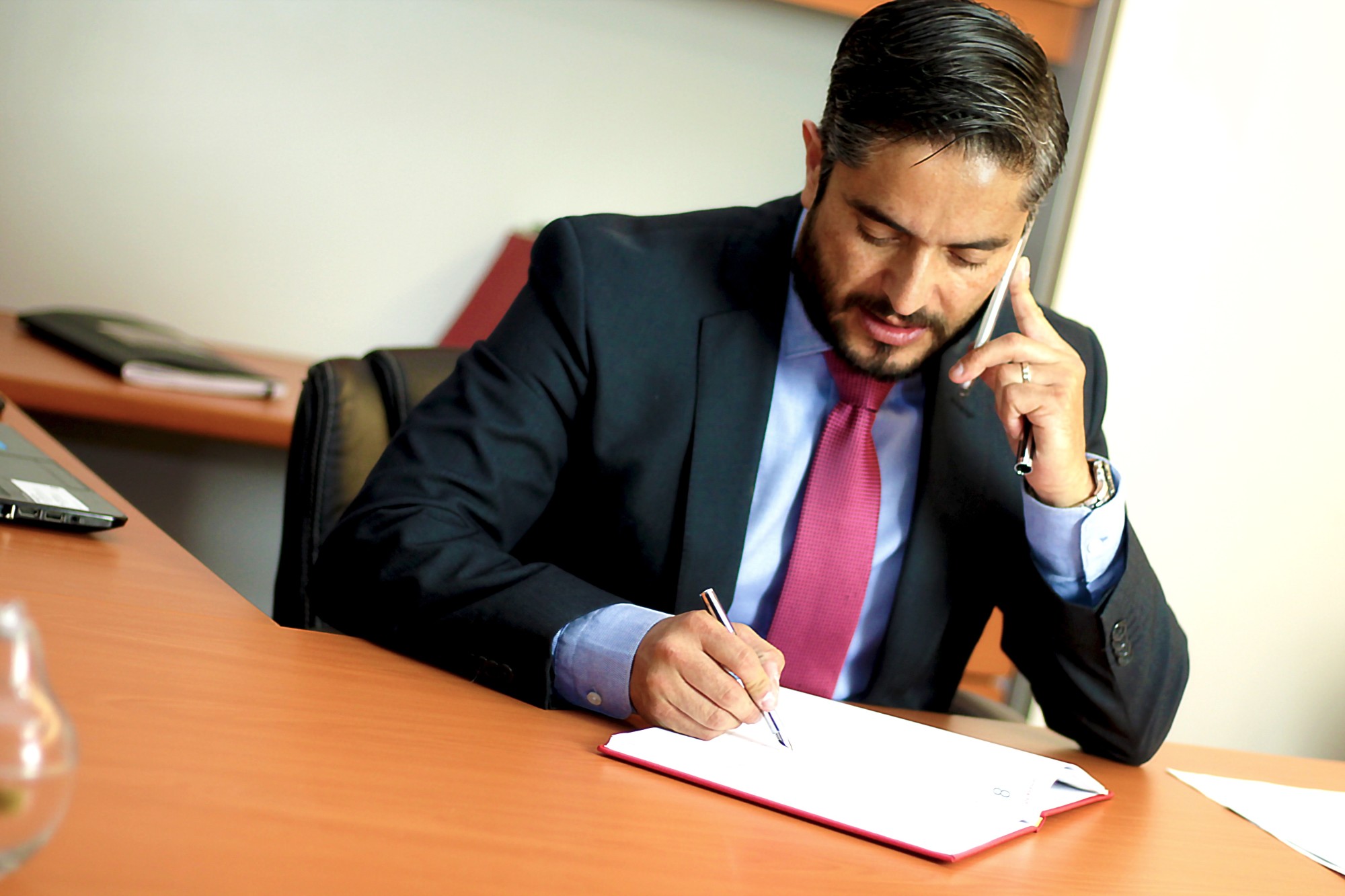 21 Jun

What are the Responsibilities of a Real Estate Attorney?

'reA good real estate attorney can be worth their weight in gold. There is no other legal professional who can offer the specialization skills a real estate attorney can offer you.

Real estate attorney specializations range from matters related to mortgage documents to disputes over property transfer documentation.

Most of us tend to think of real estate attorneys as those who took part in our mortgage documentation review. But that's just scratching the surface of all the responsibilities a real estate attorney encounters on a daily basis.

We want to go over what a real estate attorney does, their various real estate roles, and what they can do for you.
Role of a Real Estate Lawyer
Sometimes all the roles a real estate attorney plays each day changes hour to hour. Real estate attorney legal hats can sometimes change many times in a day.
Our attorneys have handled boundary disputes and lease agreement issues. They have gone to court over option agreements and commercial space disputes.
In fact, sometimes they have to do legal work for real estate agents, brokers, sellers, and buyers all in the course of one day.
The role of a real estate attorney is never easy. But the role of the real estate attorney is almost always challenging and that's what most of us love about it.
What are Some Real Estate Attorney Roles?
The real estate attorney's role with its many changing hat duties is as varied as it is challenging. Some role duties are;
Superb analytical and negotiation skills. To translate this skill into a role we like to call this the chief operations officer combined with advocacy leader.
In fact, we were hired by an affordable housing group recently. Our affordable housing group client alleges the owners of their housing units were using fraudulent bait and switch. They used bait and switch practices for various ownership properties.

Fighting as our client's legal advocate, in this case, uses our expert litigation skills in the dispute.
It is an example of why we are committed to being exemplary real estate attorneys.

Excellent researcher. To translate this skill into a role we like to call this the scientist role.
Great communicator. To translate this skill into a role we like to call this the teacher role.
Stellar interpersonal skills and networking abilities. To translate this skill we like to call this the social media entrepreneur.
The roles of the real estate attorneys never end because, on any given day, we may have an unexpected case which takes us in a different direction.
This legal direction provides help in a critical situation right away. Our role on one day may require us to get up and speak to a jury.
Sometimes we practice our opening or closing statements for days and know just what we want to say.
But the role can change in an instant. Because while an esteemed real estate attorney we are ready to give our statement to the court, the real estate dispute has changed directions. It happens all the time.
Real Estate Attorney Job
The real estate attorney job means being ready at any time for any real estate eventuality.
Because any or all things can happen during the course of one day with a practicing legal real estate attorney.
A real estate attorney job does have a job description. A real estate attorney job even has some job duties and responsibilities listed on various websites.
It is never what people expect when they review a real estate attorney job description. But many of the first calls real estate attorneys get are from people who are sometimes surprised they need them.
These people are surprised and confused people because they are facing a real estate issue they never anticipated.
To help explain, it is important to understand real estate attorneys serve two primary functions. They are:
Litigators
Considering the legal aspects of any and all real estate transactions.
Real estate attorneys always deal with real property. Real estate attorneys also have to sometimes mediate real estate transactions.
The mediations can happen when real estate transactions have not turned out the way they were agreed upon. This lack of agreement can be from one or both of the real estate participants.
There are some real estate attorneys whose job requires them to litigate specialized fraud cases involving real estate.
Most of the real estate involved fraud cases revolve around mortgages, land use, zoning or subdivision issues.
What are a Real Estate Attorney's Job Responsibilities?
A real estate attorney's job definition and duties are all over the real estate board.
Some of the more typical real estate attorney responsibilities are;
Draft legal papers for real estate transactions such as leases, mortgages, etc.
Handle large-scale real estate portfolios with all the legal nuances which are different for each property.
Assess legal risk in real estate documentation paperwork or court filings.
Perform litigation of any real property transaction.
Contract expertise in property management, purchases, and sales.
Monitor legal risk on behalf and for their clients.
Interpret real estate laws, rulings, and regulations.
The legal guidance a real estate attorney gives their clients cannot be overstated. A good real estate attorney can capture the best interest of their client in every real estate deal they are involved. This has unlimited value.
Property Lawyer Career
Some attorneys become real estate attorneys because of a bad real estate transaction that happened to them or their family.
Many times what happened to chart the attorney on the path to becoming a real estate attorney was something they will remember forever.
It might have been a real estate attorney who helped them. Regardless, it set their path to becoming a real estate attorney. This makes their commitment to real estate law and their clients powerful and unwavering.
But the path to having a real estate legal career as an attorney is not easy to achieve. It takes commitment and effort. It also takes time and never giving up.
The demands on your time as a real estate attorney are intensive. Sometimes the real estate dreams of young families rest on your shoulders.
But that is what makes a career as a real estate attorney so challenging and needed.
Real estate attorneys don't always deal with one person or one family at a time. Sometimes real estate deals are complicated and have multiple interested parties.
Real estate attorneys throughout the course of their career will deal with developers, banks, corporations and sometimes all in different countries.
Deals with Real estate which are closed with real estate attorneys sometimes span multiple countries and involve many people.
Real Estate Attorney
We are real estate attorneys who want to be there for you when you need us most.
Understanding how sometimes a real estate deal which has become a dispute has taken away your sense of joy. Helping to get you a real estate solution which can bring you the peace you deserve.
As experienced and esteemed real estate attorneys we know what to say in real estate disputes. We know how to handle real estate litigation. Also, we know what to do in real estate confusing legal quagmires.
Having over 50 years of combined litigation experience and we don't quit. We're making sure to keep our clients updated and involved in their cases.
Our clients know about their real estate cases on an ongoing basis so they know what is going to happen and why.
You are in good hands with us because we have the real estate legal options you need sometimes.
Our legal real estate in-depth knowledge has helped our clients through a myriad of real estate issues.
Everyone deserves the opportunity to buy a home, or own a piece of property. Maybe a person wants to understand a real estate transaction before they commit a large amount of money.
No one should go it alone in real estate transactions when we are here for you. We can help you with whatever real estate legal issue you have.
What Can I do to Find the Property Lawyer I Need?
We have an in-depth understanding of the real estate industry. It doesn't matter if it is national or international real estate. It doesn't matter if the real estate is for one or multiple parties.
Our legal expertise and time are given to our real estate clients and we make sure they are with us every step of the way.
We fight to make sure you have the real estate opportunity you seek. Sometimes this may include making sure your real estate path is clear of any previous real estate issues.
Our success is measured by when we open you up to your future. A future which gives you results in real estate potential.
Our legal guidance includes helping you in the preparation of your real estate documentation.
Some real estate documentation we work ranges from closing documents to transfers of property which are legally binding.
There are so many steps in the real estate deals of today. Many of these real estate steps are complicated and intimidating. That's what we are here for.
We work with you on each of the real estate phases. Making sure you understand what we have done and where we need to go so we will be successful with your real estate goals.
We're never too busy to hear your concerns. The next time you need a real estate attorney please think of us.
Our stellar real estate research and litigation skills are worth the time and effort in contacting us today to reach your real estate goals.