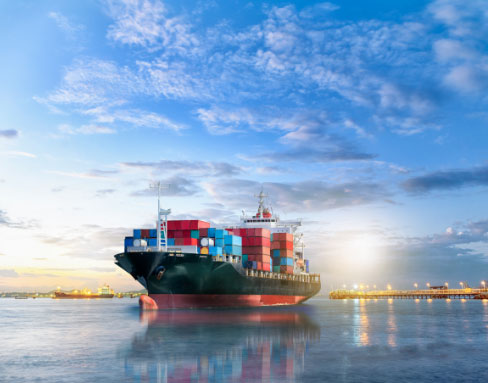 12 Oct

Maritime Accidents: Common Sea Injuries and When to Seek Legal Help

It's essential to learn about the most common maritime accidents so that you can better navigate the legal landscape when an injury occurs on the sea. In premise, the majority of maritime injuries arise from some sort of negligence. However, that's not always the case.

In this article, we will cover the most common maritime accidents and injuries, as well as how maritime law can help protect maritime employees.
Frequent Maritime Injuries
When it comes to working in the maritime industry, many injuries occur quite frequently. Most employers can avoid these from happening by providing a safe working environment, extensive training for the staff, and ensuring the integrity of gear.
 Some of these injuries include but are not limited to the following:
Head Injury
Because maritime workers are always moving, head injuries are all too common. It's easy to ignore them when the damage is minor, but such injuries are difficult to diagnose and can be very dangerous.  
Broken Extremities
These result from slips and falls when working overboard or falling from the gangways. Applying proper safety measures and receiving adequate training can reduce the likelihood of their occurrence.
Amputation of Extremities
It's hard to get more work after something like this. The worst part of this injury is the emotional trauma that is pertinent to amputation. 
Shoulder/Back Injury
These injuries happen from overexertion on the job. They can occur in a variety of other industries, as well, and include things like dislocations, fractures, sprains, bursitis, tears, and much more. 
Frequent Maritime Accidents
Beyond injury, there is a cause for each accident that occurs. Maritime workers are often part of these accidents by the merits of the job. Let's take a look at some of the more frequent ones that occur in this industry.
Equipment Accidents
One of the most common maritime accidents has to do with equipment. The risk of an accident is increased when old vessels and substandard gear is used. Other factors that can increase the risk include the improper use of gear and miscommunication among employees.
Training Accidents
The employer is responsible for providing necessary training to workers. Without this, employees will fail to safely use gear, improperly make use of machinery, and miscommunicate with other workers. 
Overboard Accidents
Overboard accidents conclude falling onto another vessel or into the open waters. These accidents are risky because another crew is placed in danger by trying to rescue the other. Dangers associated with overboard accidents include hypothermia and drowning.
Slip and Fall Accidents
Because of the cluttered and slippery nature of vessels, the risk of slipping and falling is high. If you fall into an unprotected area, you can experience severe health-threatening injuries, such as spinal cord trauma, broken bones, concussions, and even death.
Fishing Accidents
Of all maritime work, commercial fishing has the most accidents. Long working hours result in tiredness, which in turn increases the likelihood of mistakes. Bad weather and rough water also increase fishing accidents.
Chemical Accidents
Chemical burns are common in the galley and engine room. Burns can happen over electrical misuse, exposure to toxic chemicals, and contact with heated oil.
Legal Protection for the Maritime Worker
The United States has specific maritime laws that ensure that a maritime worker receives compensation for maritime accidents. These laws are categorized by various injury types, thus providing residence for claims to happen. These claims will vary based on who the victim is and the circumstances of the occurrence.
These laws include but are not limited to the following:
Jones Act
The Jones Act helps individuals get compensation if they can prove injury due to negligence or based on the merits of work. Although the employer will be liable for the compensation, the worker is responsible for gathering proof. Luckily, with the help of a lawyer, this is not difficult. 
The Jones Act holds employers liable for the following:
Assault by employees

Grease and oil spillage

Overwork

Lack of proper training

Poorly maintained equipment

Failure to provide warning signs
The Jones Act also covers disfigurement, medical expenses, wage loss, loss of capacity to work, suffering, and pain.
Maintenance and Cure
This law specifies the compensation to maintenance and cure benefits after an accident. The benefits are proposed regardless of how or when the accident occurred. Maintenance and cure cover all of your bills until you are in good health based on the judgments of a physician.
Some bills covered include but are not limited to rent, utility, food, and taxes. The cure part of the law covers your medical bills during the recovery process.
Longshore and Harbor Workers Compensation Act
The Longshore and Harbor Workers Compensation Act (LHWCA) offers damages to injured workers while working on navigable waters. 
The Longshore and Harbor Workers Compensation Act states the following:
You will be compensated for the loss of organs, limbs, and disability

Your widow will receive 50% of pay in the event of your death

You will receive 66 2/3% of weeks wage during recovery
Additionally, the director of the district must receive a report of injury ten days after the employer does. 
Death on the High Seas Act
The Death on the High Seas Act covers maritime accidents that happen three miles away from US maritime borders. It covers all damages that happen upon the worker's death if the death occurred over wrongful or negligent acts. 
The dependents, children, spouse, and relatives are responsible for filing the claim. 
Contact Fernald & Zaffos Today for Maritime Legal Support
Now that you know what the most common maritime accidents are, as well as the potential legal help that can be employed, you are well on your way to navigate the legal landscape of the maritime industry and secure your well-being. 
If something has already happened to you or someone you love and need legal support, get in touch with Fernald & Zaffos today. We have extensive experience in this field of law, and we will happily accommodate your needs. Call Fernald & Zaffos today to learn more about how we can help.