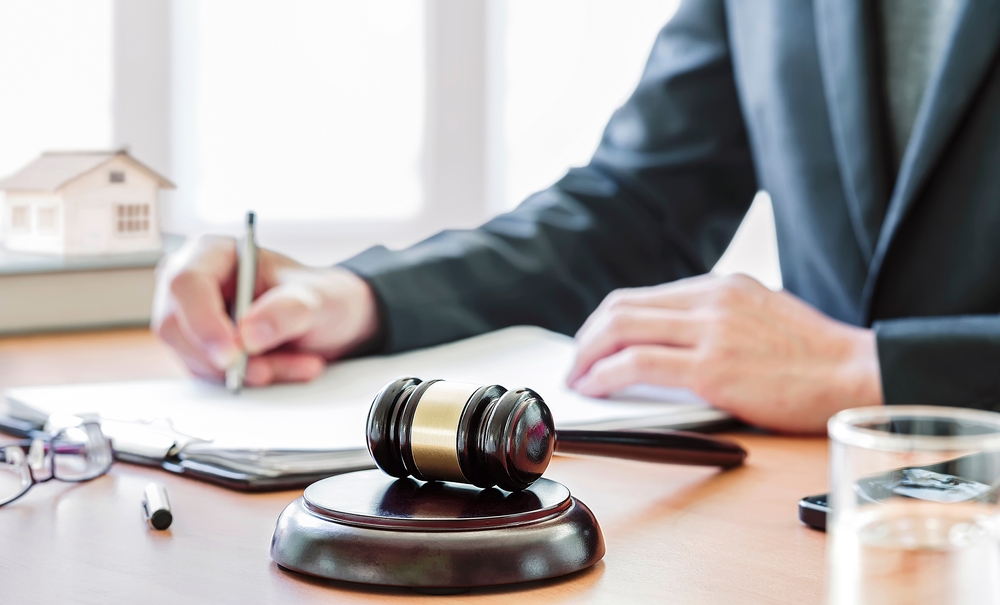 13 Jan

California Real Estate Law | Fernald & Zaffos

At Fernald & Zaffos law firm, our team of legal professionals specializes in California real estate law. We are experts in the ins and outs of selling and purchasing houses in CA. And can ensure a smooth transition between signing the paperwork to closing escrow on the house.

With more than fifty years of collective experience, we can provide sound advice to individuals and partnerships. We also help with issues ranging from contract disputes to zoning regulations. And represent clients considering hiring a real estate broker.

With us, you can rest assured that every aspect of your California real estate transactions is professionally handled.
Deeds
A deed is a legal document that transfers the title of real property from one person or entity to another. In California, deeds must comply with the California Regional Multiple Listing Service (MLS). They must include the full names of both parties involved in the transaction. And record them with the local county recorder's office before the sale is complete.
Property Taxes
Property Tax Redemption
When a person fails to pay property taxes on their real estate holdings. The county will place a lien on the property. This is known as a "property tax redemption." And can result in lengthy delays in selling or refinancing your home.
Foreclosure Redemption
Foreclosure redemption allows a homeowner to keep their home if they cannot pay their mortgage. In California, you can redeem your property from foreclosure up until the day of the sale. By paying all delinquent payments plus applicable interest and fees. Furthermore, applicable copyright laws must be adhered to in order for the transaction to be considered valid.
Taxes Exceed Proceeds
When the tax amount on a California home exceeds the amount received from its sale. The homeowner handles paying the difference. This is known as "taxes exceed proceeds" and can be a costly burden in an already stressful situation. To help reduce this financial strain, Fernald & Zaffos can provide legal advice.
Property Leasing Disputes and Issues


Property leasing disputes and issues can arise anywhere. But information from the California regional area highlights an important consideration. Landlords must be aware of the state's tenant protections. To ensure a smooth and successful tenancy. As a landlord, it is best to invest considerable time in understanding state law. As it pertains to rental contracts, deposits, enforced repairs, and evictions before entering into any lease agreement. The best defense against potential property leasing disputes and issues is information. Knowing what the rules now help prevent problems down the line.
Real Estate Titles
Property titles
are an essential part of any real estate transaction in California. They provide proof that the buyer is the rightful owner. And has rights to the property, as well as protect them from outside claims against it.
Real estate attorneys
can help you navigate this process by ensuring all copyrighted documents are submitted to the local county. This way, you can rest assured that your property title is correctly recorded and copyrighted by the California Regional MLS.
Boundary Disputes
Boundary disputes are a common issue in California real estate. It is important to get information by personal inspection of the property and information from the landowners next to you. Our team can help ensure all necessary information is accurately collected. So that any boundary dispute can be appropriately addressed.
Property Asset Protection
Property asset protection is an important investment strategy for any real estate owner. Putting the correct safeguards in place can help minimize potential pitfalls. And ensure that these investments are beneficial for years to come. One of the easiest ways to protect your real estate assets is by visiting a website or contacting a real estate professional. It will allow you to research available properties. And check the return on your investments.
Purchase & Sale Contract and Agreements
A thorough Purchase & Sale Contract and Agreement is integral to a successful transaction. All parties involved should verify the listed data. And verify that it meets all their requirements before signing. Confirm the buyer's information and duties associated with the sale. Including payment due, delivery details, and any agreed-upon terms or conditions. Combined with legal guidance, this will ensure all parties understand what they are obliged to do. A well-put-together Purchase & Sale Contract and Agreement can help facilitate a smooth transaction process for both buyers and sellers.
Document Preparation
Document preparation is an important part of many business transactions. It's essential that regional multiple listing services
(MLS)
have accurate and timely records of sales. To reflect the sale within regional data. Document preparation includes the necessary paperwork required for a real estate transaction. This paperwork is often limited to square footage information. But can include other vital details like condition and building permits. Accurate documentation helps keep regional MLS data up-to-date. And assists with providing quality service to customers.
Real Estate Disclosure Laws
Real estate disclosure laws came into effect in many countries around the world. So that potential buyers of a property could be made aware of its full legal and physical condition. Information disclosed must cover areas such as footage and lot size. Most governments have created guidelines for real estate disclosure laws. To ensure that all parties involved are protected from false or misleading information. Being well-informed is essential for any real estate transaction.
Get Professional Legal Help With Real Estate Law
Finding the right legal help for California real estate matters can be overwhelming. But at Fernald & Zaffos, we are here to provide purposeful and cost-effective services. We strive to exceed expectations to ensure you enjoy our expertise.
Our knowledgeable attorneys provide counsel on contracts, and more – all tailored to meet individual needs.
Choose
Fernald & Zaffos
to lead you in the right direction when navigating real estate law.
You Might Also Like:
Real Estate Attorney: Why You Need to Hire One?
Hiring A Lawyer vs. Hiring A Real Estate Agent
8 Important Things That A Real Estate Lawyer Is Handling
Real Estate Attorney: Why Do You Need One When Buying Property?