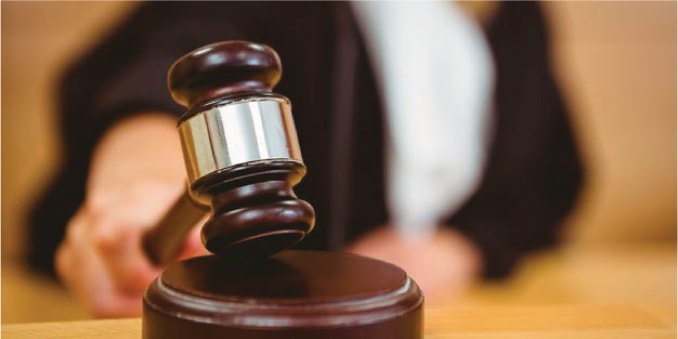 24 Jun

Fernald & Zaffos Addresses Minnie Driver Lawsuit

Statement from lawyer Brandon C. Fernald, representing Daniel and Mary Lou Perelmutter in their lawsuit against Minnie Driver, Perelmutter v. Weinberg, et al., filed May 6, 2016.

Ms. Driver with the assistance of her counsel are misconstruing what is really going on in this dispute.  I will briefly address the most egregious inaccuracies:
Mr. Perelmutter's lawsuit is "frivolous" and is in "retaliation" for Ms. Driver's contempt application.

Ms. Driver has been trespassing on the Perelmutters' property for months with her vehicles, in an apparent effort to block lawful and fully permitted construction activities from taking place.
Ms. Driver's own survey along with photographs of her misconduct prove it.
The lawsuit was contemplated and being prepared well in advance of Ms. Driver's March 10, 2016 contempt application and was going forward irrespective of the contempt application.
"The setting of a contempt hearing speaks for itself."

Applications for contempt are routinely set for hearing.  Contempt is rarely found because the burden of proof is beyond a reasonable doubt.  The fact that Ms. Driver's application was set for hearing is meaningless.
Ms. Driver previously obtained a "restraining order" against Mr. Perelmutter.

Ms. Driver obtained a temporary 21-day restraining order on November 24, 2016 based solely on the papers her lawyers submitted to the Court.  Those papers contended that Mr. Perelmutter "leaped" in front of Ms. Driver's car "on two occasions."  Mr. Perelmutter, a 75 year old, disabled Veteran, having gone through 14 back surgeries and been the recipient of a heart transplant, is barely able to walk, much less "leap".
Not surprisingly, Ms. Driver never appeared at the hearing on her application for restraining order in order to substantiate her claims with actual evidence.  As a result, the temporary restraining order was summarily dismissed.
The issuance of the TRO is meaningless and was very short-lived.
The "Perelmutters were sued 10 years ago over this property dispute."

The Perelmutters purchased the property that was the subject of the prior lawsuit long after it had been filed.
The Perelmutters are law abiding citizens who began building a new home on property that was never the subject of the prior lawsuit or the ten-year-old order that Ms. Driver now claims has been violated.  The Perelmutters actually had a very good relationship with Ms. Driver until they started construction–allowing her to place a gate across their shared driveway.  The genesis of this dispute is nothing more than a neighbor upset that a new home is being built next door.  It is perhaps ironic that Ms. Driver's unlawful actions have only served to extend the construction she apparently detests.
We are confident in our lawsuit and our evidence and intend to vigorously prosecute it and prevail.